Welcome to Chisel Training Academy
I am delighted to welcome you to this wonderful organization that encourages each one of us to identify and appreciate our hidden potential. All of us in Chisel Training Academy are qualified, dedicated, experienced and above all passionate about education. Here, we work hard to help individuals to actualize their potential by partnering with educational institutions, both colleges and schools, through Face to Face and Online Trainings.
We connect with the four most important stakeholders of any educational institution, beginning with the management, cascading to teachers, students and extending to parents, in order to better the quality of their respective institutions through short- and long-term training interventions. Today, most of the existing educational institutions are academically focused, content laden and examination oriented. It is good but not sufficient to get the students future ready. In the absence of a regular Research, Training and Development wing in an educational institution, whether a school or a college the support of an outside organization to collect facts independently, to research, to assess, to design training interventions, execute them, follow up the trainees, scaffold and work in a comprehensive manner supporting the management becomes necessary. Through these training interventions:
• The Managements get a detailed picture of the status of their institutions, suggestions for way forward in their leadership journey to better quality and continuous support to build an ever growing brand in Education.

• The Teachers get motivated to move towards being facilitators rather than just knowledge or information passers, allowing students to learn with joy and enabling students to acquire skills most needed to face the future

• The Students become active participants in their own education and learn with joy both inside and outside the classroom realizing that Education is a lifelong process and
• The Parents understand the children better and contribute meaningfully to their progress in their journey of life rather than just considering at them as mark securing machines to fulfill parents' unaccomplished dreams.
I invite you to partner with us in this journey of training young minds and preparing them for a successful future.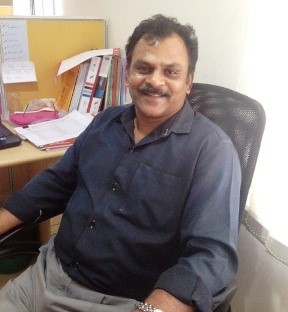 Managing Director
George Kennedy